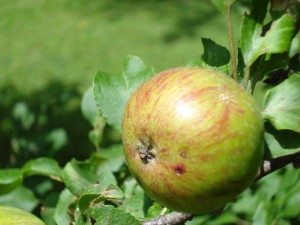 Fall is in the air, and it's time to accessorize! A simple outfit can go from casual day wear, to stunning evening attire with the addition of a few simple accessories. It should also be noted that even a simple t-shirt and jeans can use a *dash* of colour and style by adding a pair of earrings, bracelet, necklace, or even all three. Try some of these simple tips!
Here are Catherine's Top 5 Jewelry Picks for Fall 2008:
1. Pearls – especially over-sized ones! Every girl needs a real string of pearls. They add class and glamour to even the simplest little black dress! So lovely and simple, this timeless classic is a must-have for every jewelry box!
2. Themed pieces – Whether it is "Nautical" with a bracelet of sea-shells and fish, "Nature" with earthy tones and natural stones, or a specific colour theme, such pieces give a feeling of a co-ordination, and really pull a look together nicely.
3. Costume Jewelry – Rhinestones sparkle and shine! What girl doesn't want a little bit of bling? I have sets that belonged to both my Grandmother, and my Mom, and although I have been "saving" them (what for?) I pull them out to admire them often. They're just so beautiful and elegant, and oh so sparkly! Flea Markets, family treasures or even Garage Sales are great places to find these costume treasures!
4. Think Pink – Pink is, as always, a hot trend in colour, so wear lots of it! It comes in such an array of gorgeous shades, from the softest "Baby Pink" to vibrant "Fuchsia" If you're a girly-girl, you'll have no trouble adding this colour into your daily jewelry choices, and if not, keep it simple with a pink hair clip, small pink earrings or a pink bangle.
5. Be unique – When it comes to jewelry, don't you want people to notice yours? I'm not saying that we should all plaster ourselves with the tackiest of pieces, all layered together in complete fashion chaos Like Tammy Fay. That's just asking for trouble… But why not mix styles, colours, textures, eras, and try new things. Develop your own trends! Be daring when it comes to accessorizing!