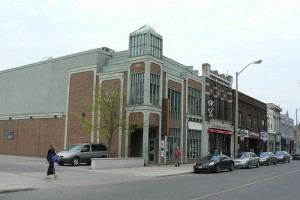 (Photo Courtesy of vmazar on Flickr)
I've blogged about the Bookshelf before. It is the neat little bookstore downtown Guelph, and the best place to stop in for a great coffee, and peruse their selection of amazing books. They have a unique selection of books, and the store itself is so welcoming and inviting. It's one of my favorite places to go on cold evenings, grab a cuppa and just sit back and enjoy – I must admit, I don't treat myself nearly often enough though! I think I'll add that to my to-do list for later this week!
So, today I was pleasantly surprised to receive e-mail from the store staff asking if I would like to sell my book there! They are so supportive of local artistic endeavours, and they've had requests for my book already, so I will of course, happily oblige.
They are also going to feature my book in a copy of "Off the Shelf" the store newspaper. I'm so thrilled with the local support and encouragement I have recieved, even before the book is available.
If you happen to be downtown Guelph, Quebec Street is the place to find this quaint little shop. The staff are amazing, friendly and knowledgeable. It is so worth stopping in to say hello. You may even find a cookbook or two of interest 😉