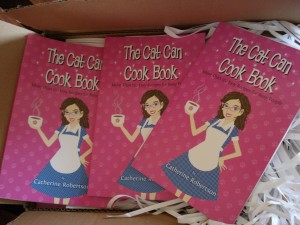 I finally made it to the post office this morning to check out the shipping rates for my book. I've had a lot of interest in Canada, the US and internationally, and so I wanted to be able to provide a somewhat accurate idea of what it will cost to ship the book from Canada to YOU wherever you are! Here is what I have learned:
Shipping Rates for One Copy:
Within Canada: $3.00 Flat Rate
United States: $7.00 Flat Rate
International: Small Package Rate $9.00, Letter Rate $14.00
I am keeping the postage costs as low as I possibly can. The rates above do not include any packaging materials or time, but for now, I'm okay with that! I really just want to get my book out there, and to hear how you like it. The first un-official review I've had, was that it is very "inviting and it reads like a story, it is warm and personal with great quotes and most of all easy to prepare delicious recipes." I think I can handle that type of review!
I am adding names daily to my database (thank you all for your support!) and will be ordering the next printing of the cook book over the weekend. I just need to get through the launch on Friday, and then I promise I will get in touch with all of you to let you know the e-commerce section on CCC is up and running! My prediction is that will also be this weekend – we're kicking it into high-gear 😉 If you've not yet ordered a copy, feel free to e-mail me and I will add your name to the database.