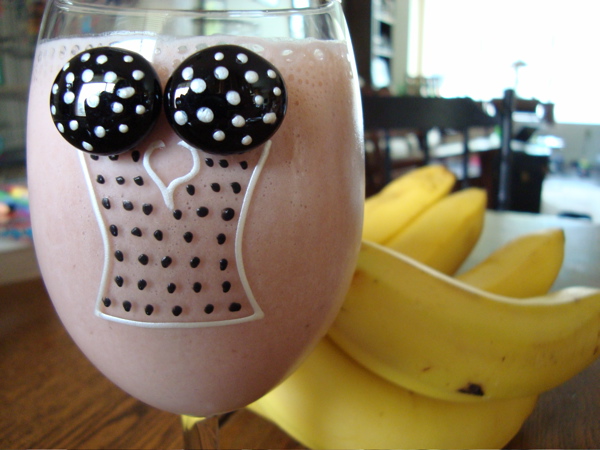 Got milk? Chocolate milk that is…well, add a banana, and ice, and you have the makings of a great-tasting shake/smoothie! Kids LOVE this sweet and nutritious drink too!
Simple 3 Ingredient Chocolate Monkey Recipe
1 1/2 Cups Chocolate Milk (or Chocolate Soy, Almond…etc.) If you prefer
1 Banana
1 Cup Ice Cubes
In blender, combine all ingredients, and blend well until completely smooth. Pour into a fancy glass, put your feet up, and enjoy a healthy dose of potassium and calcium 🙂 If you like, you can also add in some protien or vitamin powder, to make your own "booster" shake! Enjoy!